Meet your partners in care
Your diabetes is a complex condition. So, either immediately or over time, you may need a very wide range of specialist, highly personalised care and treatment. You'll find it here at the UK's only true private "one-stop" diabetes clinic.
At the London Diabetes Centre, we offer something not available at any other private outpatient clinic in the UK. Here, under one roof, we have not just the finest facilities, but a single team that brings together cutting edge expertise in every aspect of diabetes care; leading specialists in their areas, working alongside each other – in a genuinely "joined-up" way.
All the expertise you'll ever need
That team includes not just 12 renowned consultant diabetologists, with expertise in different aspects of the condition, but also three Senior Diabetes Educators and Dietitians, an Administrator, and the support of the London Medical Ophthalmology department.
Chiropody services are available, too. And other specialists who consult in the clinic include vascular surgeons, gastroenterologists, nephrologists, cardiologists, clinical psychologists, psychiatrists, sleep apnoea specialists, hepatologists, and endocrinologists.
Here at The London Diabetes Centre, we offer holistic, joined-up care for patients living with all types of diabetes.
We're proud to be a part of the London Medical family, the UK's premier private health clinic. As such, we enjoy access to a full range of cutting-edge resources, treatments and skills, all tailored and adjustable to your needs.
We understand that you're so much more than a collection of symptoms – we're here to support your long-term physical and emotional well-being. At The London Diabetes Centre, you get flexibility and choice of care that fits around your schedule and your needs.
Empathy and unparalleled support throughout your journey
State-of-the-art diagnostics and equipment
Access to experts when you need them
World-class consultants at the top of their field
Better equipped to care for you since 1991
We're equally proud of our one-stop facilities. Everything you could possibly need is available here at our state-of-the-art clinic.
We even have our own pharmacy, which stocks a wide range of equipment for diabetes care – including meters, strips, lancets, pumps, and glucose sensors – as well as all the latest medicines, some of them not readily available elsewhere.
Ever since we started back in 1991, it's been our goal to provide diabetes patients with a truly comprehensive approach to every aspect of their ongoing care and wellbeing; one in which everything you need comes together and connects, seamlessly.
Ways to Pay
At London Medical, we do all we can to ensure that the cost of first-class healthcare is not prohibitive – starting, of course, with being open and transparent about our prices, and always happy to discuss what a particular treatment will cost.
If you're paying yourself
If your insurer is paying
If your embassy or company is paying
Looking to speak with a member of our team?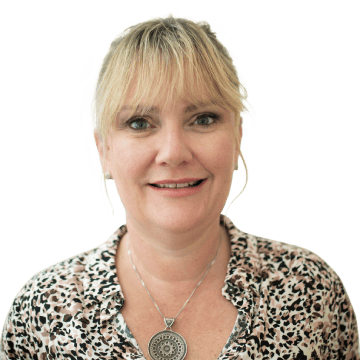 Carol Willis - Diabetes Clinic Facilitator
If you couldn't find what you were looking for today, feel free to give us a call at 0800 048 3330 and ask Carol and her team. Alternatively, just fill in this form and someone will get in touch with you promptly. By using this form, you are consenting to the storage and handling of the data contained in the form by our team.