Gain control over your diabetes and protect your future with the UK's most trusted diabetes clinic
Type 2 diabetes often requires lifelong diabetes medication and has serious implications for your health and longevity. However, for many people with diabetes, changes to diet and lifestyle can return blood sugar levels to the normal range. The expert professionals at The London Diabetes Centre can help you put your type 2 diabetes into remission so that you can stop taking medication and safeguard your future.
Being diagnosed with type 2 diabetes is frightening. The consequences for health, finances and quality of life can seem worrying. At this stressful time, The London Diabetes Centre can offer cutting-edge treatment, education and the support you need to gain control over your condition.
Achieving diabetes remission
Your diabetes is said to be in remission when the blood sugar stays at a healthy level, without the need for diabetes medication. Remission means that diabetes can return, with increasing weight or illness or time. There is evidence that (Omit) remission of type 2 diabetes, lasting for about 2 years, can be achieved for many people living with the condition. In people who are overweight, sustained weight loss of around 15 kg can restore blood glucose to below diabetic levels, reduce the risk of developing complications and improve life expectancy. Not everyone is suitable for this treatment but if you are overweight and not hormone deficient, it is an option. Techniques using endoscopy and duodenal mucosa resurfacing are now also available at The London Diabetes Centre with the need for repeat treatments every 2 years.
How can The London Diabetes Centre help?
Diabetes remission is easier to achieve soon after diagnosis, so it's important to act quickly. By investing in your health and making changes, you can improve your quality of life and protect your future. But embarking on the remission journey isn't easy. The London Diabetes Centre can provide customised dietary advice, guidance and a helping hand every step of the way.
A dedicated team of experienced consultants, dietitians, and diabetes specialist nurses will work closely with you to provide nutritional advice, set targets and monitor your progress and safety.
Making a difference to your life and your future
With 28 years of experience in diabetes care, the specialists at The London Diabetes Centre have seen that losing weight and putting your diabetes into remission can be life-changing. Losing weight improves diabetes control for most people and (OMIT) improves health, boosts wellbeing (OMIT).
Not everyone who loses weight will be able to achieve remission, but there are still health benefits. When you're overweight, losing some of the extra kilos can help reduce your medication, improve your blood sugar levels and protect against the long-term health complications of diabetes
Individual weight loss support from experts
There are many different ways to lose weight. Evidence shows that people have put their diabetes into remission by following the Mediterranean diet, using low-carbohydrate approaches or by adhering to a strict plan restricting intake to 600 or 800 calories a day.
Different approaches will suit different people. The London Diabetes Centre care for the individual. Dietary advice and meal plans will be developed according to your needs, your health and your lifestyle.
A 30-minute consultation with a DSN or diabetes dietitian
Diabetes risk questionnaire
Height, weight, blood pressure, HbA1c blood test and Body Composition Analysis
Our plan is designed for patients who have not been diagnosed with diabetes who want to check their current health status and understand if they are at risk of developing diabetes.
A 45-minute diabetes consultant consultation with written report
A 60-minute diabetes dietitian or DSN appointment
Height, weight, blood pressure, HbA1c blood test and glucose test
Our plan is designed for recently diagnosed patients who are unsure about their diagnosis and need a second opinion or need help deciding on their care plan.
A 45-minute diabetes consultant consultation with written report
A 60-minute diabetes dietitian or DSN appointment
Height, Weight & Blood Pressure, HBA1c, Blood Glucose, Urine Alb/Cr and other tests
This Gold Standard in diabetes assessment will cover most people's fundamental requirements for diabetes care.
45 minute consultation with Diabetes Consultant to discuss the results and provide a written report
Advanced Lipoprotein Analysis
An OCT - Optical coherence tomography, Ankle and Toe Brachial Index and DEXA scan
This premium plan includes an in depth assessment of your diabetes status and also your wider health risks concerning cholesterol and metabolic health
Looking to speak with a member of our team?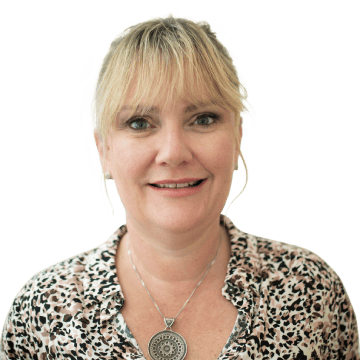 Carol Willis - Diabetes Clinic Facilitator
If you couldn't find what you were looking for today, feel free to give us a call at 0800 048 3330 and ask Carol and her team. Alternatively, just fill in this form and someone will get in touch with you promptly. By using this form, you are consenting to the storage and handling of the data contained in the form by our team.