Insulin pump education for children
Need to speak to an expert about Insulin pumps?
Click here to chat to a member of our friendly team today.
Helping children manage their diabetes and live happy, healthy lives
Insulin pump therapy can help improve glucose control, reduce complications and boost quality of life for children and young people living with diabetes. The specialist diabetologists at the London Diabetes Centre offer the very latest insulin pumps, a tailored training programme and the support your child needs to become an expert at controlling their diabetes.
Starting pump therapy can seem confusing. The highly experienced diabetes team will help your child choose the pump that best meets their needs and lifestyle. They will then provide a simple, easy-to-understand education programme to help them get the best from their pump, manage their condition successfully and safeguard their future health.
Insulin pump training at The London Diabetes Centre
With fewer injections, more flexibility around meals and better glucose control, having an insulin pump could revolutionise your child's life. However, it can take a little time to get used to the new treatment regimen. The diabetes team at the London Diabetes Centre are experienced in dealing with young people and their families. They will support you as you gain the knowledge, skills and confidence to use the pump and help your child live well with diabetes.
Adjusting insulin dose at meal times
It's important that you and your child understands how to give the correct insulin dose for meals and adjust their insulin around eating and activity. The expert diabetes team of dietitians and diabetes specialist nurses will offer support and guidance as you get to grips with what carbohydrates are, the effect of these on the glucose level in the body, what to look for on food labels and how to estimate the amount of carbohydrates in a meal when you're out and about. The team will give detailed advice with support from up-to-date apps using blood glucose measuring systems that can be individually programmed to give the right insulin dose.
Adjusting insulin for your diet can seem complex, but the team will go through it as slowly or as quickly as you need and this will become second nature in the near future.
The London Diabetes Centre offer the complete range of the latest pumps. They vary in colour, battery life, screen size, features and type. The team will help you and your child use the device safely. The teaching sessions will be customised to your individual needs. Everyone picks up things at different rates, so the team will make sure you get enough training time to feel totally confident with your pump.
If you or your child are worried, just get in touch with the diabetes team at the London Diabetes Centre and they'll always be happy to answer questions or schedule an extra appointment.
Cutting-edge glucose monitors
The London Diabetes Centre offers the latest continuous glucose monitors (CGM), including innovative implantable devices. CGM reduces the need for painful finger-pricking and monitors your child's sugar levels while they sleep. Devices are available with alarms to warn if there's a hypo or hyper, so that you can act quickly. Many of the latest monitors can be monitored and downloaded remotely, so that parents can keep an eye on progress, for added reassurance
The latest pumps and glucose sensors are designed to link together and allow for automatic adjustment of the insulin dose. In the future, these systems will become more available and London Diabetes Centre will be at the forefront of treating diabetes in the young with such devices.
Illness can really affect diabetes control. Many people think that they need to cut insulin if their child has a fever or an illness, because they're eating less- but they could actually need more insulin. Your diabetes team will give you special sick day rules to follow whenever they're feeling unwell.
The insulin pump shouldn't be stopped even though your child is unwell, however the dose may need adjusting. It's important to remember that the London Diabetes Centre will be there to support you and your child, every step of the way. You should call the clinic and get professional specialist advice, or contact your local hospital if you're unsure.
Specialist children's diabetes centre
The London Diabetes Centre is the UK's leading private specialist diabetes centre. The clinic offers unparalleled expertise in diagnosing, treating and managing all types of diabetes.
The London Diabetes Centre offers the latest diabetes treatments and technologies in a state-of-the-art clinic in central London. The expert multidisciplinary team are skilled in caring for the physical and psychological impacts of this complex condition. With a holistic approach they offer exceptional care and therapeutic excellence, as well as the education and long-term support needed to allow each individual to live well with diabetes.
We started talking to Dr Billy White during the first Covid lockdown, which was so enormously helpful in getting to grips with a recent T1 diagnosis. Our son had a tough time during lockdown as his whole world had recently changed and the support we received was extraordinary.

Due to Covid, we had been unable to have his pump fitted on the NHS, and as soon as we were able, we had one fitted by Una at The London Diabetes Centre. She is absolutely wonderful, very calming and gentle with our nervous son. Obviously we focus on the medical stuff but she is so understanding and always says the right things to support me too!

He is now thriving due to the continued support that we receive from The London Diabetes Centre. Thank you.
Looking to speak with a member of our team?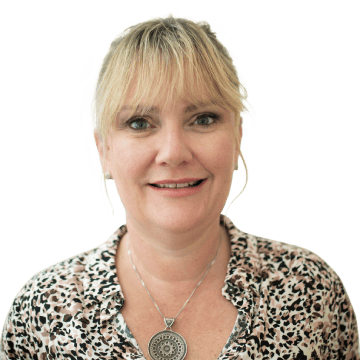 Carol Willis - Diabetes Clinic Facilitator
If you couldn't find what you were looking for today, feel free to give us a call at 0800 048 3330 and ask Carol and her team. Alternatively, just fill in this form and someone will get in touch with you promptly. By using this form, you are consenting to the storage and handling of the data contained in the form by our team.