Worried about gestational diabetes?
Gestational diabetes is a type of diabetes that may develop in pregnancy. The amount of sugar in the blood goes up because the body can't break it down fast enough.
Gestational diabetes can have consequences for your health and for the wellbeing of your baby. At this stressful time, The London Diabetes Centre can offer cutting-edge treatment, education about lifestyle changes and the support you need to stay healthy and protect your unborn child.
London Diabetes Centre Gestational Diabetes Service
Appointments are available daily with a Dietitian (60 minutes). This service costs £150 and includes follow up emails after your consultation.
Controlling gestational diabetes
It's important to take gestational diabetes seriously. High blood sugar levels can affect your health and have an impact on your baby's development. Uncontrolled diabetes is linked with complicated birth, higher levels of Caesarean deliveries, big babies and increased rates of perinatal death.
The expert professionals at London Medical have experience in dealing with gestational diabetes and can help you control your sugar levels and stay healthy.
The specialist diabetologists at London Medical will work together with your antenatal care team to set blood sugar targets, prescribe the best evidence-based treatments and provide a monitor so that you can keep your glucose levels at the optimum level for you and your baby
The London Diabetes Centre and you - working together to control your gestational diabetes
Many women can control their gestational diabetes with diet and activity alone. However, the correct nutritional input is important for the healthy development of your baby. It's important to focus on a healthy balanced diet, reducing refined carbohydrates and sugars. Choose fresh fruit and veg, lean protein, pulses and wholegrains and avoid processed, fast and sugary foods, which tend to be high in calories and low in nutrients.
The London Diabetes Centre has appointments available daily with a specialist dietitian. They can provide customised dietary advice, specific to your individual needs. They can also offer ongoing support and guidance both by email and in follow-up sessions.
Monitoring and medication
The management of gestational diabetes will involve regular appointments for monitoring of your sugar levels and your health, both before the birth and in the postnatal period. Medication may be needed to control the glucose levels and maintain your health and that of your baby.
The London Diabetes Centre are world leaders in diabetes care. The multidisciplinary team can offer expert education, cutting edge pumps and monitors and specialist support to help you have a healthy pregnancy, a safe birth and a happy future with your new baby.
Our plan is designed for recently diagnosed patients who are unsure about their diagnosis and need a second opinion or need help deciding on their care plan.
Looking to speak with a member of our team?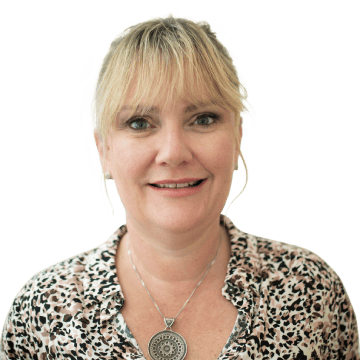 Carol Willis - Diabetes Clinic Facilitator
If you couldn't find what you were looking for today, feel free to give us a call at 0800 048 3330 and ask Carol and her team. Alternatively, just fill in this form and someone will get in touch with you promptly. By using this form, you are consenting to the storage and handling of the data contained in the form by our team.