Remote review of your diabetes care by world-leading diabetologists
The London Diabetes Centre provides a range of reviews with internationally renowned Diabetes specialist consultants from the comfort and safety of your home. Consultant Reviews allow you to access the very best diabetes care wherever you live.
A Consultant Consultation is perfect if you have specific questions about your diabetes or reducing your COVID risk. In-depth consultations include a more extended discussion, pathology testing, and a bespoke care plan to help you manage your diabetes more effectively.
The Consultant Review is a longer and more detailed consultation. During a 30-minute appointment, the consultant will review your medical history, assess your treatment and make a new clinical care plan.
A 30-minute consultation with a leading Diabetes specialist consultant.
Assessment of clinical history.
Expert analysis of treatment.
Bespoke care plan to improve your diabetes management.
The Comprehensive Consultant Review is our in-depth consultation. It provides a more comprehensive assessment of your diabetes and general health.
Before your appointment, the team will arrange a range of pathology tests. During your consultation, an expert diabetologist will explore your medical history, assess your treatment and review your pathology results.
A 30-minute consultation with a leading Diabetes specialist consultant.
Pathology tests including HbA1C, cholesterol and lipids, full blood count and analysis of liver, kidney and thyroid function.
Assessment of clinical history.
Expert analysis of treatment.
Bespoke care plan to improve your diabetes management.
Choose the remote support plan that best fits your needs. You can book and pay for your chosen support plan on our website or app.
Download our user-friendly London Medical MyCare App. Register and complete the health questionnaire to ensure your expert team has all your relevant health information.
If included in your package, you'll receive a blood testing kit to your home. This kit is what is required for a medical professional to take the necessary blood sample. You can arrange for the blood sample to be taken at a Superdrug Nurse Clinic Centre by following the instructions before you send the sample to our partner pathology lab. Alternatively you may have access to another phlebotomy service which is equally suitable. Please note there is a fee of £30 to pay at the Superdrug Nurse Clinic Centre.
Think of the app as your diabetes treatment hub. Launch the app to make appointments, join any remote consultations, access useful information and receive your test results and weekly updates.
Remote care from the London Diabetes Centre is simple to use and gives you full access to our expert team from your home
The London Diabetes Centre is the UK's top private clinic for diabetes. With more than twenty-five years' experience, the clinic offers world-leading expertise in the diagnosis, management and care of people living with all types of diabetes.
The London Diabetes Centre offers a range of remote packages so that you can access cutting-edge diabetes care in your own home. The expert consultant diabetologists, dieticians and diabetes specialist nurses work together to provide exceptional care, the latest treatments and education to help each individual control their condition, prevent long-term complications and live well with diabetes.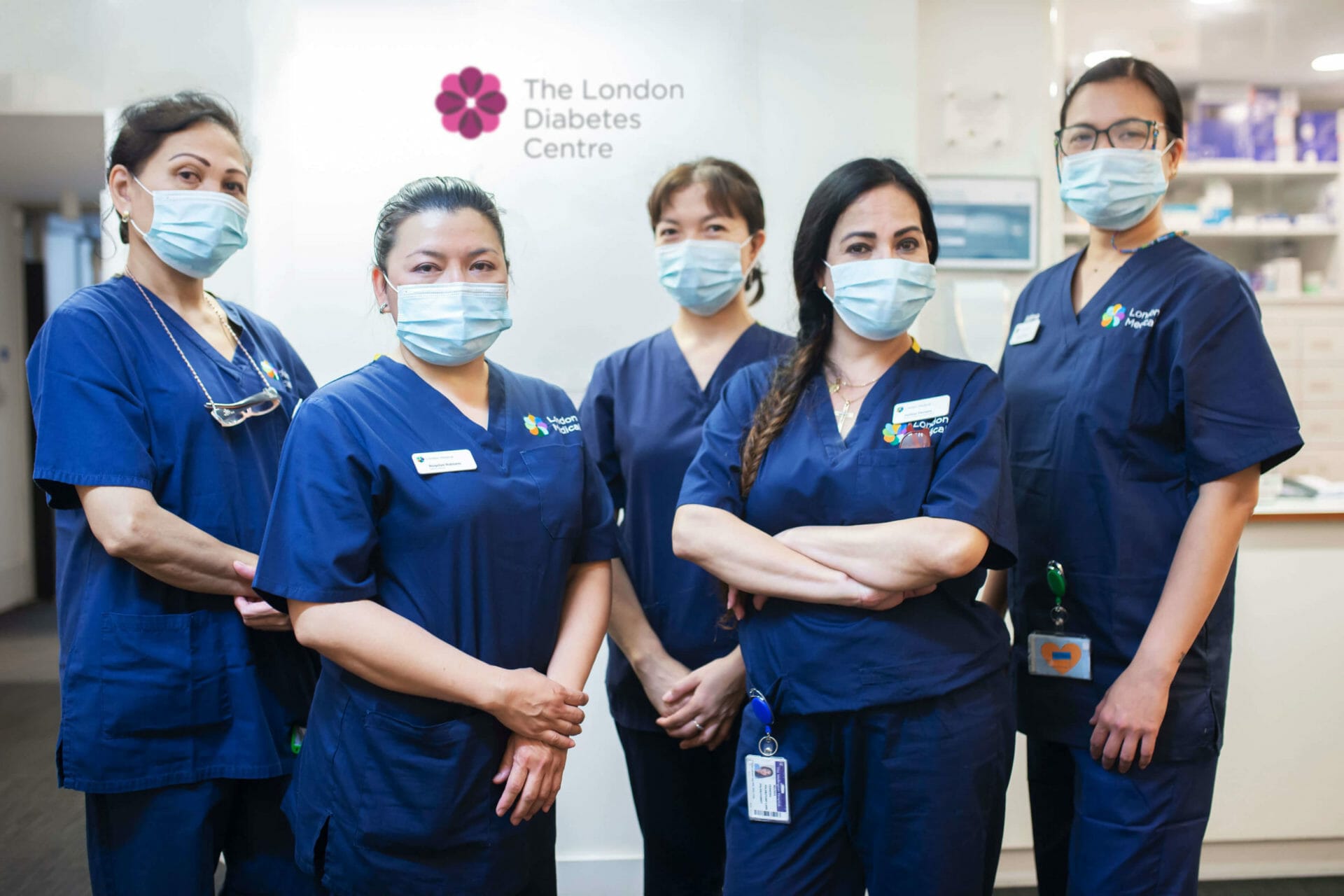 Breathe easy knowing that you'll also have access to a specialist to clear up any confusion or doubt that you may experience.
Designed and managed by an expert team with over 30 years of experience in the field, our consultant-led approach combines diet, medically supervised weight loss drugs and healthy lifestyle advice so that you can achieve effective results that last.
Looking to speak with a member of our team?
Carol Willis - Diabetes Clinic Facilitator
If you couldn't find what you were looking for today, feel free to give us a call at 0800 048 3330 and ask Carol and her team. Alternatively, just fill in this form and someone will get in touch with you promptly. By using this form, you are consenting to the storage and handling of the data contained in the form by our team.