Where Can You Buy Insulin Pumps?
How to access Insulin Pumps?
Are you interested in accessing insulin pumps for yourself, upgrading your current pump or assessing whether one may fit your current care plan? Find out how London Diabetes can support you by clicking here.
Insulin pumps can help you control your diabetes and give you the freedom to eat and exercise without sticking to a rigid schedule. But, although pump technology is continuously improving and pump demand is increasing, it's still not possible to pop into your local pharmacy and browse for the best pump for you. So, where can you buy insulin pumps in the UK?
Who can use insulin pumps?
Pumps can be used by adults, teens and children with type 1 diabetes and some people with poorly controlled type 2 diabetes. An insulin pump is particularly beneficial if you need to give multiple insulin injections every day and can't control your blood glucose levels.
To use the pump safely and effectively, you need to understand how to count the carbohydrates in your diet. You also need to know how to calculate your insulin needs, give bolus doses through the pump, and adjust your insulin around food and exercise.
Starting to use a pump can be a steep learning curve, but with training and support, you should quickly become adept at attaching, programming and using the pump.
Where can you buy insulin pumps in the UK?
In the UK, the NHS provides most insulin pumps. However, the NHS has strict eligibility criteria for insulin pumps, and they may not provide the latest or most expensive devices. If you are not eligible for an NHS insulin pump or want a model not available on the NHS, you will need to buy an insulin pump privately.
Which insulin pumps are available on the NHS?
The NHS prescribes insulin pumps according to guidance from the National Institute for Health and Care Excellence (NICE). They may recommend an insulin pump for people with frequent hypos or hypers without warning, or an HbA1c of 69mmol/mol or more, despite trying to manage your blood glucose levels actively.
Your consultant will want to check that you are suitable for pump use. They will want to ensure that you're regularly injecting insulin, checking your blood glucose at least four times a day, and carb counting so that you can calculate your insulin needs.
If you cannot get an insulin pump through the NHS, don't panic, you may be able to appeal, and you can buy a pump privately either online or through a specialist clinic.
Can you buy insulin pumps online?
A private clinic like The London Diabetes Centre provides expert assessment, guidance and access to a range of the most cutting edge insulin pumps, including devices from Medtronic, Omnipod, Tandem, Ypsomed, Accu-chek, Dana and Medtrum. The diabetes team can support you to find the pump that best suits your diabetes, lifestyle and budget.
A specialist diabetes team can also provide the education and training you need to use the pump safely and effectively. Everyone has different skills, understanding and dexterity; The London Diabetes Centre will individually tailor your training so that you have the knowledge and confidence to make the most of your pump and control your diabetes.
How much do insulin pumps cost?
Looking to speak with a member of our team?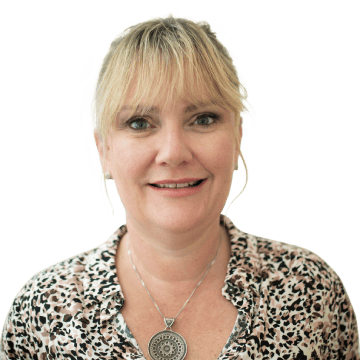 Carol Willis - Diabetes Clinic Facilitator
If you couldn't find what you were looking for today, feel free to give us a call at 0800 048 3330 and ask Carol and her team. Alternatively, just fill in this form and someone will get in touch with you promptly. By using this form, you are consenting to the storage and handling of the data contained in the form by our team.