Where to Get a Blood Glucose Monitor in 2022
Need to speak to an expert about continuous glucose monitoring?
Click here to chat to a member of our friendly team today.
Where to Get a Blood Glucose Monitor
Blood glucose monitors and test strips are a common way for you to check your blood sugar if you have diabetes. Using test strips will give you an immediate reading of your blood sugar (glucose) levels. Knowing this can help you plan ahead and manage your symptoms. 
On this page, you'll find information on how to get blood glucose monitors and test strips, as well as the basic differences between certain types of monitoring.  
What are the Different Routes to accessing Glucose Monitors?
On the NHS 
If you have type 1 diabetes, your doctor or a nurse will give you a blood glucose meter when you get your diagnosis. You may also receive a monitor if the medication you use to manage diabetes can cause 'hypos', which is when your blood pressure dips too low.   
In some cases, your doctor will give you a prescription for a blood glucose monitor, which you can fill at a pharmacy.  
In the UK, people with diabetes who manage their symptoms with insulin do not need to pay for prescriptions. If you're under 60 years old and live in England, you will need to get a medical exemption certificate before claiming free prescriptions, however. 
Only some types of monitor are available on the NHS. The London Diabetes Centre offers newer models and a variety of continuous glucose monitoring (CGM) devices, which reduce the need for finger pricking. 
Self-purchased 
If you have type 2 diabetes and your medication doesn't cause hypos, you may need to pay for a blood glucose monitor.  
There are several different types of blood glucose monitors available in the UK, which you can read more about below. 
According to the current NICE recommendations, self-monitoring isn't suitable for everyone, so you should speak to a doctor or nurse about which monitor is right for you. 
You can purchase blood glucose meters and other supplies, like test strips, from a pharmacy or specialist hospital clinic like the London Diabetes Centre. 
Where Can I get Test Strips?
Blood glucose monitors require test strips to take an accurate reading of your blood sugar levels. Most monitors only work with one type of test strip, so it is vital that you know which test strips to buy. This information should come with your monitor, but you can also ask a doctor or pharmacist if you're unsure. 
To use a test strip, first you put the strip in the meter, then prick the pad of your finger. People often alternate which finger they use to avoid soreness. Hold the strip to the drop of blood so that the monitor can read the blood sugar level. 
You may get a prescription for your test strips, or you can buy them over-the-counter or online. If you have 2 diabetes, you may not be able to get a free prescription for test strips unless your healthcare team would like you to self-monitor.  
A few types of blood glucose monitors don't need test strips. Instead, they have a pre-installed band of test strips called a cassette. One cassette usually contains 50 test strips, and you will need to replace it once it runs out.  
Some local areas have a limited selection of test strips, which might not work with your particular monitor. They might also only stock some types of monitor, which may be different to the ones you have previously researched. 
About Blood Glucose Monitors 
Blood glucose monitors (sometimes called blood glucose meters) are one way of checking your blood sugar levels throughout the day. If you treat your diabetes with insulin medication, it's likely that you already have some type of monitor. You might also have a blood glucose monitor if you manage your symptoms with a class of medications called sulphonylureas. Your doctor will always tell you if this is the case. 
To use a standard blood glucose monitor, you will also need a tiny needle (called a lancet) that you use to prick your finger to draw a drop of blood. Blood glucose monitors have a place to insert the test strip and a digital display, where you can read your results. 
There are many different types of blood glucose monitors. Some are more complex and may give you more information than you want or need. For example, some monitors have USB connections, meaning you can easily log your blood sugar readings on the computer. Others calculate your insulin-carbohydrate ratio and let you link up these results to your smartphone. 
This information can be very helpful for managing symptoms if you are already comfortable using smartphone apps and other devices. It can also help you monitor and share someone else's results with ease - for example, if you are taking care of a child with diabetes. Your healthcare team can help you decide which monitor is best for you. 
Some monitors can also check your ketone levels. If you manage your diabetes with insulin, your doctor or nurse will have spoken to you about the importance of checking your ketone levels with a blood or urine at-home testing kit. 
Other Options to Monitor Blood Sugar
Depending on the type of diabetes you have, you may have other options for checking your blood sugar levels if you don't want to use a blood glucose monitor. Speak to a healthcare professional about whether you meet the criteria for a continuous glucose monitor (CGM) or a flash glucose monitor. 
It is important to note that, even if you can use a CGM or flash glucose monitor, you may still need to use a traditional blood glucose monitor and finger-pricking method from time to time.  
Looking to speak with a member of our team?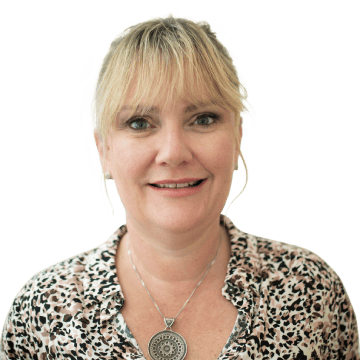 Carol Willis - Diabetes Clinic Facilitator
If you couldn't find what you were looking for today, feel free to give us a call at 0800 048 3330 and ask Carol and her team. Alternatively, just fill in this form and someone will get in touch with you promptly. By using this form, you are consenting to the storage and handling of the data contained in the form by our team.