How to access Insulin Pumps?
Are you interested in accessing insulin pumps for yourself, upgrading your current pump or assessing whether one may fit your current care plan? Find out how London Diabetes can support you by clicking here.
The Ypsomed Group offer cutting-edge insulin pump technology

 

YpsoPump is an innovative, easy-to-learn insulin pump system

 

Make your diabetes care simpler and easier

 
The Ypsomed Group develops and manufactures ground-breaking insulin pumps to make diabetes self-care simpler and easier. Ypsomed produces the tubeless and wireless OmniPod dash insulin delivery system and the new mylife YpsoPump, an innovative, easy-to-learn insulin pump system.  
Ypsomed insulin pumps use the very latest technology to help you control your diabetes and live a full, active life. 
Designed with users in mind

 

Intuitive and easy to use 

 
The Ypsomed Group has recently released the mylife YpsoPump. The mylife insulin pump was developed with diabetes needs in mind. As a result, the pump is an intuitive device that focuses on the essential functions and is easy to handle. 
Pros and cons of Ypsomed insulin pump
Everyone is different — find a pump that suits you
All insulin pumps have advantages and disadvantages and different pumps suit different people. By understanding your individual needs and preferences and examining the pros and cons of each insulin pump, you can discover the pump that best suits your diabetes and your lifestyle. 
Advantages of the mylife YpsoPump
Easy to learn: The mylife features the most essential pump functions, simplifying training so that you can focus on therapy management

 

Easy to operate: Pump operation is intuitive, with a straightforward, icon-based menu and a touchscreen that's easy to use

 

Mylife YpsoPump is a small, lightweight and discreet insulin pump weighing only 83 grams, including the battery and a fully-filled cartridge

 

The dedicated mylife App means you can easily access comprehensive therapy data at the touch of a finger

 

Mylife has partnered with Dexcom Continuous Glucose Monitoring (CGM) systems. The Dexcom G6 CGM data can be sent to the mylife App so you have all relevant therapy data on your smartphone

 

There are pre-filled insulin cartridges so you can change cartridges quickly and conveniently when on the go

 

You can self-fill the mylife YpsoPump reservoir with the insulin of your choice

 

The mylife YpsoPump Orbit infusion set is designed to let you move freely

 

The mylife Orbit Inserter helps you insert the infusion set quickly and safely

 

The device allows you to deliver boluses discreetly and reliably, with supporting vibration alerts

 

The tape is breathable, skin-friendly tape and gentle on the skin

 
Disadvantages of the mylife YpsoPump
The mylife YpsoPump is a tethered pump that is attached via a tube, which could snag on objects

 

The pump, accessories and supplies can be expensive if not covered by the NHS or insurance

 

Uncommonly you might be allergic to the adhesive tape

 

You need to change the inserter and infusion set every 2-3 days to keep the skin healthy and prevent infection and lipohypertrophy

 
Ypsomed insulin pump cost
Insulin pump costs for pumps such as the Ypsomed insulin pump start at £1,000 for the pump, with additional costs required to cover consumables such as infusion sets, reservoirs and CGMs if required. Costs vary from pump to pump and we do not encourage patients to choose the suitability of a pump on price alone. Book an appointment with a member of our specialist team so we can help you choose the right pump for your needs.
Looking to speak with a member of our team?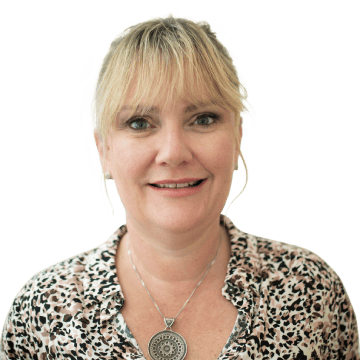 Carol Willis - Diabetes Clinic Facilitator
If you couldn't find what you were looking for today, feel free to give us a call at 0800 048 3330 and ask Carol and her team. Alternatively, just fill in this form and someone will get in touch with you promptly. By using this form, you are consenting to the storage and handling of the data contained in the form by our team.