How to access Insulin Pumps?
Are you interested in accessing insulin pumps for yourself, upgrading your current pump or assessing whether one may fit your current care plan? Find out how London Diabetes can support you by clicking here.
What is a Tandem Insulin pump?
Tandem Diabetes Care has developed the innovative t:slim X2 insulin pump to help people living with type 1 diabetes manage their blood glucose levels effectively.
The Tandem insulin pump is up to 38% smaller than other insulin pumps. It has a watertight aluminium case and touch screen controller that is easy to use, shatter-resistant, and full colour.
The t:slim X2 insulin pump can be used alone or integrated with a continuous glucose monitor is an advanced hybrid closed-loop system.
How does the Tandem Insulin pump work?
The t:slim X2 insulin pump delivers a continuous stream of rapid-acting insulin from the device through fine flexible tubing to a small cannula under the skin. You change the infusion site every two or three days.
The t:slim X2 pump delivers basal insulin depending on your needs. You can also deliver bolus doses using the integrated bolus calculator.
What is a closed-loop system?
A closed-loop system uses a smartphone app to automatically adjust the insulin delivery on your insulin pump based on glucose readings from an implanted continual glucose sensor. Also known as an artificial pancreas, the system can automatically adjust your insulin dose in response to the readings and reduce the need for finger-pricking.
The t:slim X2 pump works with two alternative technologies:
The t:slim X2 pump can integrate with the G6 implanted CGM through the Control-IQ algorithm to create an advanced closed-loop system. The system automatically adjusts insulin delivery in response to CGM readings. The system helps prevent hypers and hypos whilst giving you the freedom to add a bolus at mealtimes manually.
This technology uses readings from the G6 CGM to predict hypos and reduce the frequency and duration of hypoglycaemic events. This system constantly operates in the background. Basal- IQ can suspend insulin or levels drop to 3.9 mmol or lower. It can also stop if your levels are predicted to fall below 4.4 mmol per litre.
Although the technology can help you control your diabetes and reduce the need for finger pricking, it's important to remember that you still need to manage your diabetes actively. You will need to input information, monitor data, finger prick to check readings and respond to your diabetes symptoms, treating them according to your specialist's advice.
Advantages of the Tandem insulin pump
The t:slim X2 insulin pump is slim and discreet. It is up to 38% smaller than other pumps, but the reservoir can hold up to 300 units of insulin. It has a colour touchscreen, which is intuitive to use and easy to read for anyone used to using a smartphone. The pump's advantages include:
Rechargeable battery: The device is recharged conveniently via a micro-USB port
Large colour touchscreen: Bright, clear and easy to read interface
Custom settings: You can create up to six personal profiles
Integrated bolus calculator: Calculator that records carbohydrates to help with accurate bolus delivery
Watertight construction: The device is waterproof down to a depth of 0.91 meters for 30 minutes
Four-year warranty
Remote software updates: You can update the t:slim X2 insulin pump's software remotely using your personal computer during the warranty
Zero fingersticks: When integrated with the Dexcom G6 continuous glucose monitor, the device can reduce the need for uncomfortable finger pricking
Patients can also upload data so that their diabetes team can review patterns and help make changes to pump settings if necessary
Where can you buy the Tandem insulin pump in the UK?
The NHS provides most insulin pumps in the UK. However, there are strict eligibility criteria, and you may not be able to get the latest device. If you can't get the pump you want on the NHS, you can buy a Tandem insulin pump privately online or through a specialist diabetes clinic.
You can buy an insulin pump online through Tandem Diabetes Care. There is also information and guidance about the pump and the closed-loop system.
When purchasing a pump, it's vital to consider whether your NHS diabetes team will support your insulin pump therapy. Diabetes.co.uk recommends that you arrange how you will receive ongoing care before you purchase a pump. If you need private diabetes care, discuss your needs with your specialist team before investing. They can recommend suitable pumps for your diabetes and your budget.
Tandem insulin pump costs
NICE has published prices for the t:slim X2 insulin pump and the essential associated consumables.  The cost of the Dexcom G6 CGM will also need to be considered if you want to use the hybrid closed-loop system.
The t:slim X2 insulin pump costs £3,150 with Basal‑IQ or £3,350 if purchased for use with the Control‑IQ algorithm. However, you also need to consider consumables like insulin cartridges and infusion sets. During the four-year device warranty period, Tandem Diabetes Care states that the insulin pump and consumables will cost between £9,501 and £9,701 in total.
If you use the pump with continuous glucose monitoring, the Dexcom G6 CGM and consumables will cost £2,645 per year.
Looking to speak with a member of our team?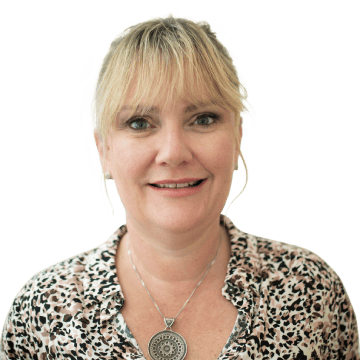 Carol Willis - Diabetes Clinic Facilitator
If you couldn't find what you were looking for today, feel free to give us a call at 0800 048 3330 and ask Carol and her team. Alternatively, just fill in this form and someone will get in touch with you promptly. By using this form, you are consenting to the storage and handling of the data contained in the form by our team.